Slider 1
Join us for an informative and interactive presentation about Emerald Ash Borer signs, symptoms, and status in Minnesota with a call to action!
We are offering the public the opportunity to participate in a unique citizen science project at their local baseball diamond or park. Citizen scientists can intercept the foraging wasps using an aerial net and the beetle prey can be captured and identified to determine if Emerald Ash Borers, the invasive insect that destroyed hundreds of millions of ash trees in more than 20 states, are present at that site.
Our speaker, Jennifer Schultz, is the Wasp Watchers Program Coordinator at the University of Minnesota Extension. Jennifer has a Masters degree in Science Education from the University of Minnesota and has worked as a science and environmental educator for 15 years.
For more information about Wasp Watchers, click here.
Co-hosted by: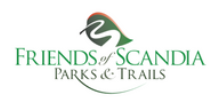 The event is one of many in 2018 to celebrate the 50th anniversary of the St. Croix National Scenic Riverway, which became a national park with the passage of the Wild & Scenic Rivers Act in 1968. Thanks to federal protections, the Riverway — which includes the St. Croix and Namekagon Rivers — still offers clean water, breathtaking beauty, and abundant recreation.